Sustainably sourced squalene: your fermentation-based alternative to shark-derived squalene
Squalene in vaccines has traditionally been derived from shark oil. As the squalene market moves towards more sustainable solutions, we are proud to offer our sugar-derived squalene that is not only sustainably sourced, but also carries the same squalene benefits as shark-derived squalene. Produced using cutting-edge technology that centres on synthetic biology, our pharmaceutical-grade squalene has superior purity, naturally setting it apart on the market.
Squalene is an organic compound with powerful bioactive properties1. As a naturally occurring oil, squalene-based emulsions have successfully been used in various vaccine adjuvant formulations, such as initiating potent innate and adaptive immune responses2. Together with its established safety records, this has ignited interest in squalene and inspired the search for more sustainable alternatives.
Vaccines for a more sustainable future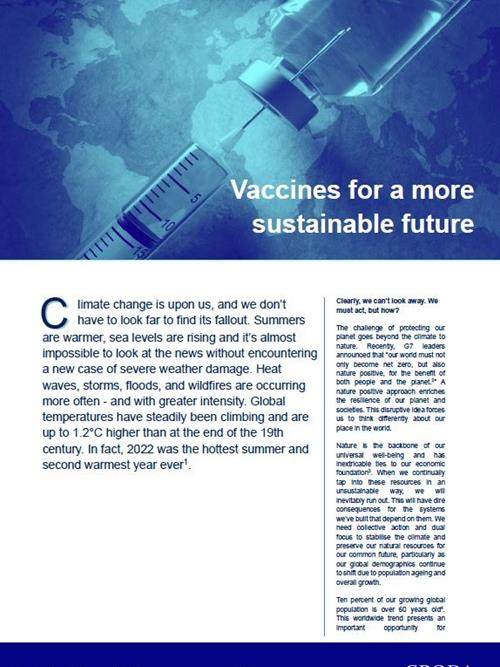 Squalene in vaccines
Squalene in vaccines has primarily been sourced from sharks, and this has contributed to worrying environmental consequences. Oceanic shark populations have dropped by 71.1% from 1970 to 20183. In fact, half of oceanic shark species are now endangered4. Sourcing shark liver oil is furthering this state of peril. Not only is this threatening shark populations, putting pressure on their already long reproductive cycles, but it also means that squalene is in short supply.
Fermentation based squalene
We're proud to be able to pave the way for more sustainable solutions to squalene. Our fermentation-based squalene uses yeast isoprenoid pathway engineering, through proprietary technology developed by Amyris. Our purification excellence enables access to a high-purity grade for human and veterinary applications.
A history of supporting vaccines
As a key player in adjuvant development since 1939, our adjuvants have consistently been featured in countless peer-reviewed papers. Our leading R&D capabilities demonstrate our determination to advance drug delivery systems and novel vaccine adjuvants to tackle even more pathogens.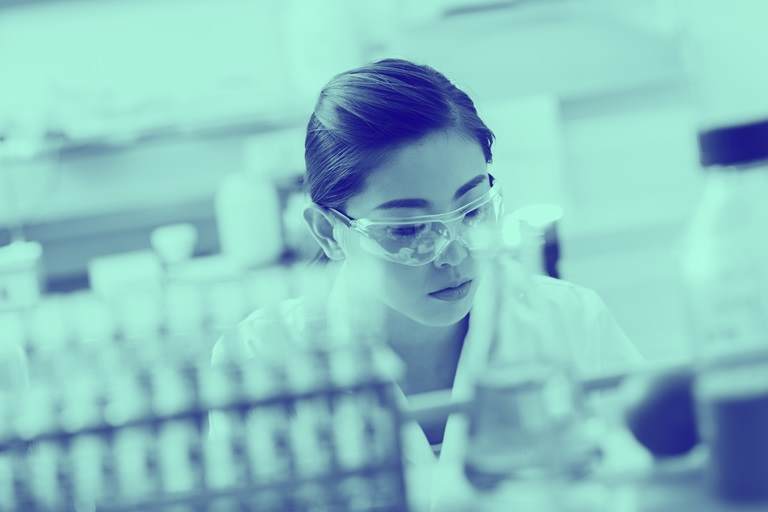 Dedicated to your vaccine success
Developing and manufacturing vaccines is a costly challenge. Our team of experts are committed to helping you choose the right adjuvant for your needs. Save time and money by leveraging our decades worth of experience.
Supporting Literature
Enter your contact details to receive supporting materials.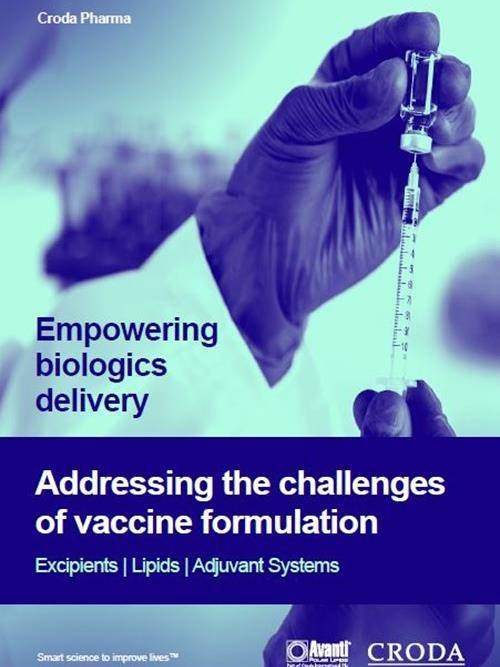 Addressing the challenges of vaccine formulation
1. https://www.mdpi.com/1424-8247/15/3/265#B16-pharmaceuticals-15-00265
2.https://www.tandfonline.com/doi/full/10.1080/21645515.2017.1415684
3. https://doi.org/10.1038/s41586-020-03173-9
4. https://doi.org/10.1038/s41586-020-03173-9


Sustainable vaccines
We envision a future where everyone gets the vaccines they need. This reality relies on maintaining vaccine access and continuing to innovate in this realm. The responsibility is on us all to not only select sustainable ingredients, but to secure supply chains and sources that will not deplete in the future.
Learn more
Adjuvant Systems
Your partner for modern vaccine development. Our unique GMP portfolio and outstanding expertise can meet your adjuvant needs. Collaborate with our scientists to create the vaccines of tomorrow.
Take me there
Sustainable saponins (2024)
As we look to become more nature positive, we're proud to be able to offer our next-generation QS 21 and support global sustainability efforts. Our next-generation QS 21 is based on plant tissue culture, which makes the process more efficient and sustainably sourced.
Learn more