The pharma industry continues to expand its R&D pipeline, even the Covid-19 pandemic has been unable to halt the development of new drug approvals for patient use. The pandemic, like many before it, had the capacity to change the world, causing economic downturns, panic buying and complete border closures but in the midst of chaos, there is also opportunity, for collaboration and sharing of information to expedite drug development, the industry is poised to both think, and act differently.

While continuing to invest in expanding our portfolio and manufacturing footprint globally, quality is at the forefront of our plans. We are ambitious and influential in this area; being the first excipient supplier to receive EXCiPACT certifications across multiple sites and pioneering new monograph approvals via our representation on the global monograph bodies. We continue to invest in our pharma business, tripling the number of innovation centres, ensuring global presence close to our R&D community, doubling the capacity for our speciality excipients and injecting millions into our core manufacturing sites for lipids and adjuvants.
Mergers and acquisitions are common in the industry with 2020 being particularly prolific. We are committed to strengthening our pharmaceutical offering through continued acquisitions. In 2018, we invested in Brenntag Biosector, whose experience in aluminium and saponin-based adjuvants dates back to 1939. Their expertise was a great extension to our range and proved crucial in combatting the pandemic. Just before the pandemic hit in 2019, we acquired Avanti Polar Lipids, a further step towards our commitment to the pharma industry and new exciting business models. Avanti has a long history in lipid-based drug delivery dating back to 1967, their lipid technology has been heavily influential in delivering the mRNA technology during the pandemic and will continue after its demise.

The pharma industry was once dominated by small molecules, but the last few decades have seen an increase in biotechnology, a highly specialised set of molecules designed to complete very special tasks, evolving the industry to where we are today. This revolution has led to a change in pipeline drugs by delivery route, with more and more administrated through injection. Our products have been specially innovated for use in biopharma. Our super refined excipients stabilise drug proteins; our prescription drugs team utilises products used in bioprocessing; and our vaccine adjuvant technology is produced in an aseptic environment using Super Refined™ excipients.
Prescription drugs
Excipients are vitally important to optimal drug delivery.

Prescription drugs are generally prescribed by a doctor and intended for use in the diagnosis, cure mitigation, treatment or prevention of various diseases. Usually purchased at a pharmacy, all drugs are made up of two core components – the active pharmaceutical ingredient or API and one or more excipients. The API is the central ingredient in the drug or the part of the drug that produces the intended effect. Pharmaceutical excipients are substances other than the API that have been appropriately evaluated for safety and are intentionally included in the drug delivery system, whether that is a tablet, a cream, a softgel or an injectable. Traditionally, excipients were often structurally simple, of natural origin and biologically inert. However, during the last few decades, many more novel and increasingly complex functional excipients have been developed as novel drug formulation delivery systems have evolved and emerged. These excipients are generally stable and reproducible, are pharmacologically inert and deliver the desired functionality.
Learn more
Human vaccines
One of the greatest medical advances in modern times.


Vaccination is considered one of the greatest achievements in modern medicine. It's history dates back to 1798 when the first smallpox vaccine was developed. Since then, vaccines for the prevention of more than 25 life-threatening and disabling diseases have been licensed. Although the principle of active vaccination is identical for every vaccine, the different nature of pathogenic germs requires specific technologies. The addition of vaccine adjuvants to enhance the body's immune response has proven to be extremely powerful for some of the currently available vaccines to achieve strong protection. For more than 80 years, aluminium-based adjuvants have been the only licensed adjuvants for human vaccines. At Croda, we are committed to provide the vaccine industry with products meeting the highest quality standards. Alhydrogel® and Adju-Phos® are widely recognised industry-leading adjuvants produced in the only aseptic manufacturing site for adjuvants globally.


Learn more
Pharmaceutical excipients for prescription drugs
We offer a vast portfolio of excipient solutions for prescription drugs, from specialised lipids to high purity speciality chemistries to key functional ingredients which solve challenges faced by pharmaceutical manufacturers and formulators. Within a particular formulation, excipients can have different roles. Some of the major ones can be:
Aid in the processing of the drug delivery system during its manufacturing
Protect, support, or enhance stability, bioavailability or patient acceptability/compliance
Assist in the effectiveness and/or delivery of the drug in use
Assist in maintaining the integrity of the drug product during storage.
The importance of quality
We understand the importance of excipient quality in pharmaceutical development. We know that producing stable and effective drug formulations is one of the main challenges faced by pharmaceutical formulators in general. This is why all of our excipients are designed and manufactured for pharmaceutical use, using Good Manufacturing Practice (GMP) standards, from start to finish, across all our platforms and manufacturing sites. We were one of the first excipient suppliers to receive EXCIPACT (or equivalent) certifications across all our global sites and we continue to pioneer new monograph approvals via our representation on global monograph industry forums. We believe that having the highest quality and purest grades of excipients helps our customers formulate seamlessly and drive products to market quickly and efficiently.
Offering the most highly purified excipients available, our Super Refined™ range of excipients are manufactured through proprietary processes that physically remove impurities without affecting the fundamental structure in any way. The removal of these impurities adds value to the formulated drug product by reducing negative API/excipient interactions and minimising the potential for oxidation, thereby maintaining the stability of the drug and the final formulation, increasing product shelf life. In addition, the removal of impurities can minimise cellular irritation, ideal for various drug administration routes as well as improve delivery of the API and minimise taste impact, highly valuable for oral drug formulators.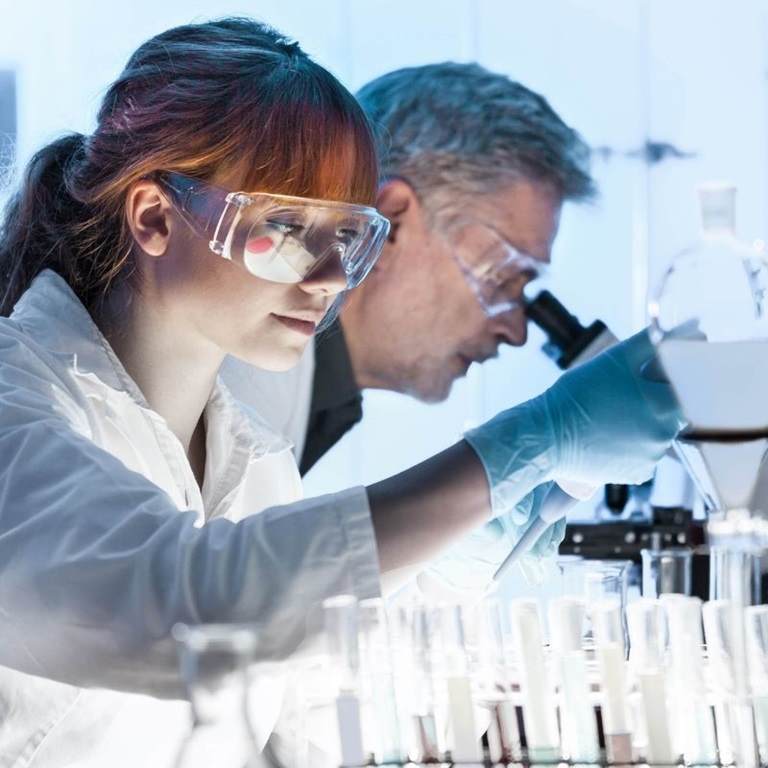 Driven by research and innovation
Innovation is an intrinsic part of our business, building exciting ideas into practical solutions that address customers' unmet needs. We seek to deliver innovation through creating, collaborating or acquiring the best technology, assets, and know-how in the healthcare industry. We accomplish this through focused, multi-disciplinary teams that operate globally, working right alongside our customers to deliver new products and process innovations for health care applications ranging from solid oral dose and topicals to biologics and vaccines. We are working diligently on the current drug delivery systems of today, but also enabling the future leading edge pharmaceutical technologies of the future, such as biotherapeutics and gene therapies.

So if its self-emulsifying drug delivery excipients to solubilise a difficult API for a particular softgel application, or permeation enhancers and emulsifiers to enhance skin delivery of a cream or lotion, or high purity polysorbates to stabilise and solubilise complex biologics and parenteral formulations, we want to partner with you to provide solutions, solutions that drive growth and innovations that improve people's lives.
A vaccine offering founded on research and development
New challenges for future development have revealed the need for new and high-performing adjuvants. Consequently, there is high research activity in the field of vaccinology and several promising adjuvant systems are entering the field. Recent research has also shown the potential of therapeutic vaccines aiming to treat and cure patients who suffer already from a disease.
Both the preventive and therapeutic approach will require efficient adjuvants. We are passionately developing new adjuvant technologies and are strongly committed to contribute to the successful development of the vaccines of tomorrow. We are working to develop next generation saponin based adjuvant systems suitable for both veterinary and human application.
Learn more about our portfolio of industry-leading and widely recognised adjuvants and contact us to discuss our latest pipeline developments.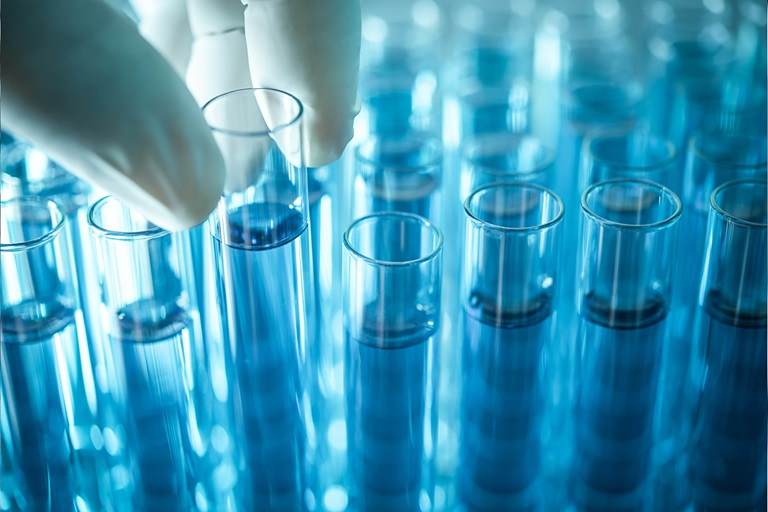 Advances in vaccine development
Research in vaccinology extends to new pathogen and population related challenges, such as, antigenic drifts or multiple serotypes and vaccines for elderly with immune senescence or infants with immature immune systems. Administration routes other than injections are also an area of research.
These challenges may require new vaccine technologies including new types of antigens and delivery systems. Intensive fundamental research has paved the way for the development of mRNA-based vaccines. For these research activities, high-purity research products are essential.
Explore the extensive list of lipids for research from
Avanti Polar Lipids
, a leader for high-purity polar lipids that are increasingly used as delivery systems for complex therapeutic drugs and in next-generation
mRNA vaccines
.
Innovation beyond adjuvants
Apart from antigen and adjuvant, vaccine formulations contain further components. Depending on the technology, high-purity solubilisers or surfactants may be needed to ensure stability and shelf-life of the vaccine. By lowering the surface tension, they assist particles in remaining suspended in liquid, preventing them from settling and clumping. Frequently used excipients are polysorbate 20 and 80.
At Croda, we have developed a range of highly purified pharmaceutical excipients in which impurities commonly found in standard compendial grade excipients have been removed.

Discover our Super Refined™ excipients comprising a wide range of polysorbates, polyethylene glycols and oils.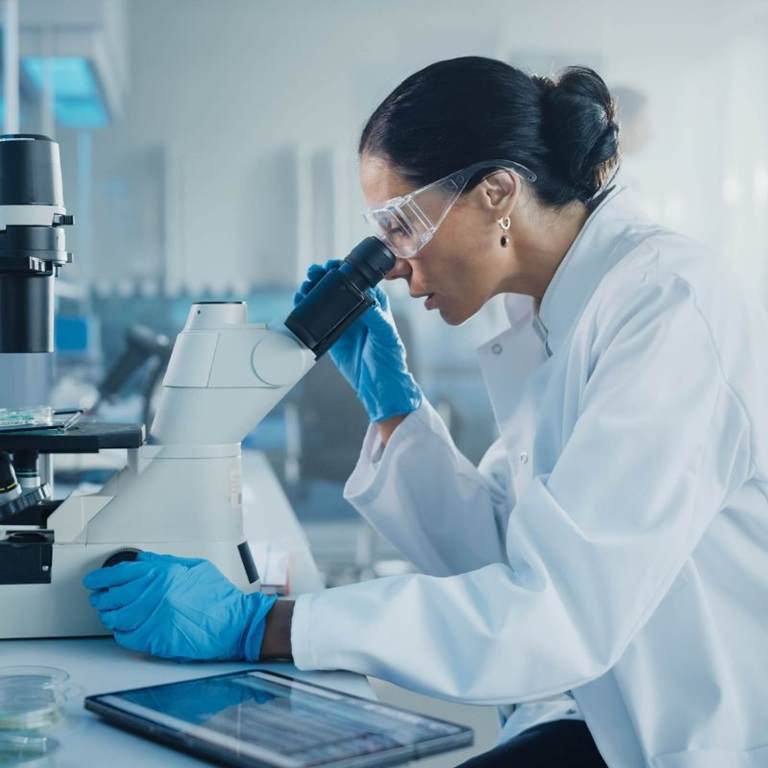 Live-saving protein therapeutics
Human blood plasma still essentially remains the only approach to obtain several protein products often used as the only available option in the prevention, management, and treatment of life-threatening conditions.
One such protein is Factor VIII, also known as anti-hemophilic factor (AHF). Factor VIII is an essential blood-clotting protein and is used to treat deficient patients. During the purification process aluminium hydroxide is used to adsorb the protein which undergoes further purification steps. A high protein adsorption capacity of aluminium hydroxide is beneficial for process optimisation.
Croda's offer includes Alhydrogel® 85 with an increased adsorption capacity. It is a distinctly different product compared to Alhydrogel and is suitable for both blood plasma fractionation and vaccine development.
View our Protein Delivery offering