News and blog
Welcome to the Croda Pharma news and blog area - your information hub to keep up to date with our latest news, product launches, insightful blog posts, case studies and much more.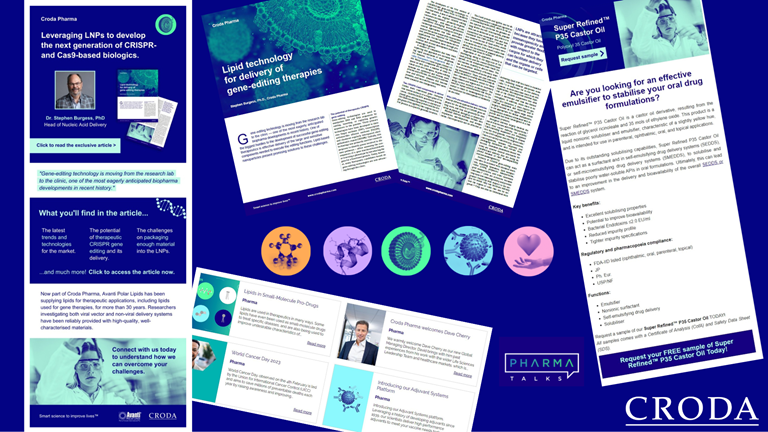 Want to stay up-to-date on our latest developments?
Whether that be new product launches, innovative new content, our latest webinars and literature to help you navigate drug and formulation challenges...signing up to our mailing list can help.
Sign up today to stay in the know!
Sign me up!