Formulate the future: Unlocking sustainable ingredients for vaccines

We envision a future where everyone gets the vaccines they need. This reality relies on maintaining vaccine access and continuing to innovate in this realm. The responsibility is on us all to not only select sustainable ingredients, but to secure supply chains and sources that will not deplete in the future.
The vaccines of tomorrow
The vaccines of tomorrow revolve around, among other factors, sustainable supply chains and access to scalable commercial supplies that do not put undue pressure on the natural environment. It is our responsibility to future-proofed vaccines by focusing on longevity in our processes. With combined global efforts, we can enhance the global health infrastructure, leading us to develop vaccines with continually improving efficacy against more diseases and supporting our preparedness for future outbreaks.
Squalene and QS 21 are two highly-performing components of vaccine adjuvant systems that are currently used in lifesaving vaccines. However, they are both obtained from limited natural sources, leading to a search for more sustainable alternatives.
Vaccines for a more sustainable future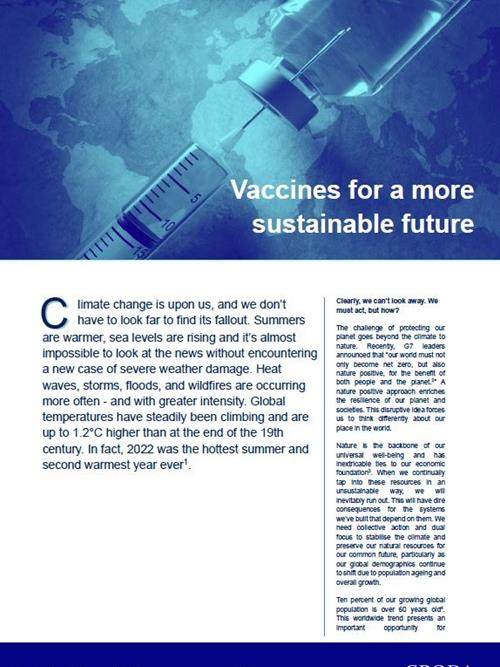 Partnering for sustainable vaccines
Our partnerships with Amyris and BSI will expedite the commercial availability of sustainably sourced squalene and QS 21, and are two examples of putting our commitment, to be Climate, Land, People, and Nature Positive by 2030, into action. Our sustainably sourced solutions are comparable or go beyond their precursors, and offer consistent high purity. For instance, our sugar-derived squalene uses fermentation to ensure consistently higher purity from a traceable and reliable source. The cutting-edge technology centres on synthetic biology to exceed monograph compliance and fulfil manufacturers' requirements. Meanwhile, our next-generation QS 21 uses a patented R&D platform based on plant tissue culture to offer a scalable, consistent, and more sustainable supply of QS 21.
Contact us to continue your sustainable journey today!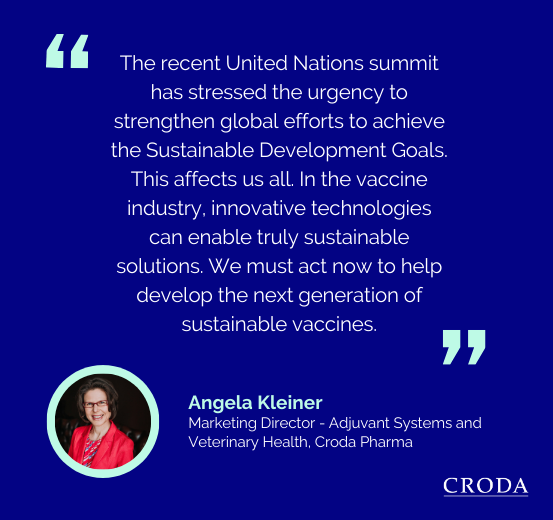 Exceptional standards in adjuvant manufacturing
Our aseptic process ensures we can deliver sterile aluminium according to GMP EudraLex Volume 4. We are one of the only companies worldwide to operate at such premium standards. Our Quality Management System is continually improved through established metrics.
A history of supporting vaccines
As a key player in adjuvant development since 1939, our adjuvants have consistently been featured in countless peer-reviewed papers. Our leading R&D capabilities demonstrate our determination to advance drug delivery systems and novel vaccine adjuvants to tackle even more pathogens.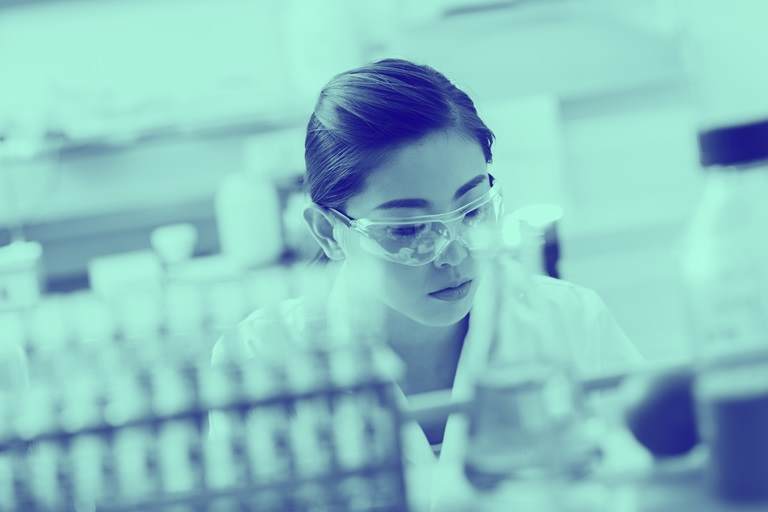 Dedicated to your vaccine success
Developing and manufacturing vaccines is a costly challenge. Our team of experts are committed to helping you choose the right adjuvant for your needs. Save time and money by leveraging our decades worth of experience.
Supporting Literature
Enter your contact details to receive supporting materials.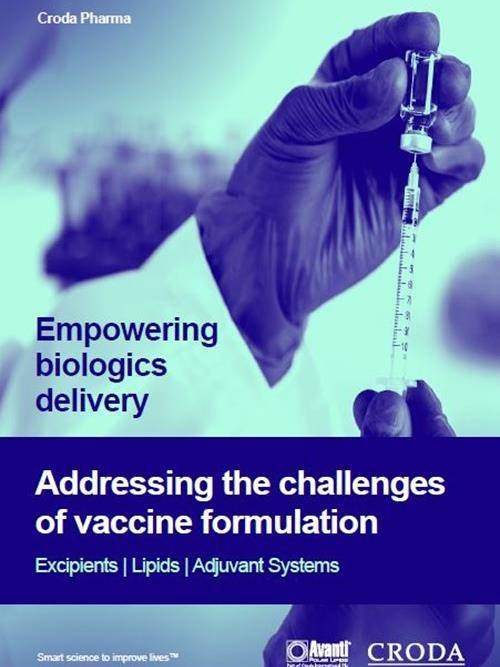 Addressing the challenges of vaccine formulation