Resources
Your hub for finding product overview sheets, data sheets, presentations and brochures. Not already registered for the website?
Sign up today to unlock access to the downloads available in this area!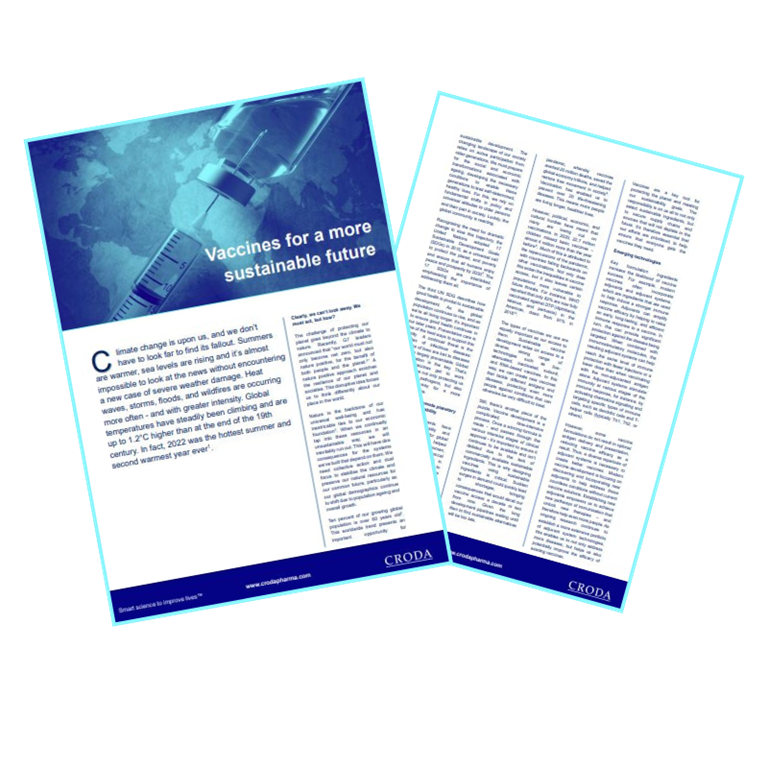 FEATURED WHITEPAPER
Vaccines for a more sustainable future
Sustainability is a challenge that needs to be at the forefront of R&D for vaccines today. The threat is two-fold: overlooking the importance of prioritising sustainable supplies can affect our access to existing vaccines – through depleted sources and unreliable supply chains – and put future vaccines at risk for decades to come. The time it takes for vaccines to be market-ready means that every delay in developing new sustainable ingredients will lead to significant repercussions for the health of subsequent generations. Failing to act now threatens our vaccine access and technologies – effects that will only truly crystallise after the 10 to 20-year-long development timelines.
Download now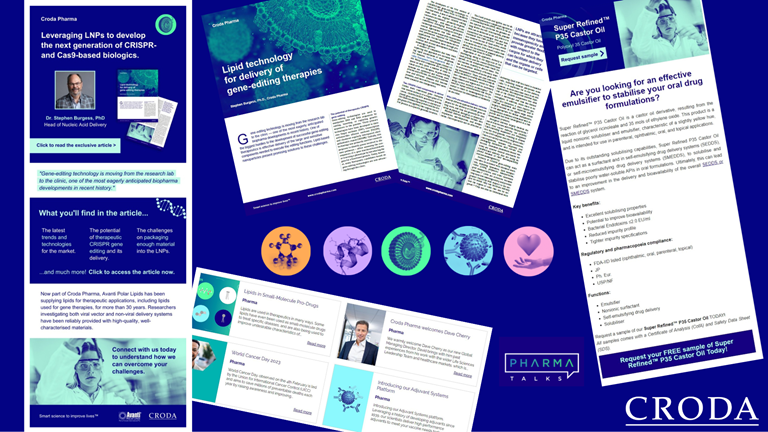 Lets connect...
Register to the mailing list to unlock:
First access to new products, new data and exclusive literature
Whitepapers and thought provoking content
Special offers on conference and exhibition passes when available
Invitations to invite only Croda Pharma events.
Sign me up to the mailing list!
View our most recent blogs: