Nucleic Acid Delivery - our offering

Innovative technologies for Nucleic Acid Delivery
Croda Pharma is an industry leader in lipids, high purity excipients and vaccine adjuvants.
We are enabling the delivery of nucleic acid based therapeutics, through our range of drug delivery technologies.
The lipid technology segment of the Croda Pharma business, Avanti Polar Lipids, develops and manufactures innovative lipids of unparalleled purity to solve the stability and delivery issues associated with mRNA for use in vaccines and next-generation therapeutics.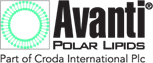 Our GMP lipids include:
DSPC
DMPG
DOPE
DOPC
ALC-0315
ALC-0159
Cholesterol
Contact us today to discuss GMP lipids, or for custom lipids, Avanti are on hand to answer your enquiry.
A history of enabling drug delivery research
For over 30 years, Avanti has been working with the pharmaceutical and diagnostic industry to provide solutions that improve lives. We were integrally involved in the development of liposomal-based drug delivery systems and over the past decade we have concentrated on developing lipid components used in Lipid Nanoparticle (LNP) delivery technologies.
Lipid Nanoparticle (LNP) delivery technology
LNPs are lipid-based drug delivery systems that carry nucleic acid material. These systems primarily rely on four lipid components: a PEG lipid, amino (cationic) lipid, structural lipid, and cholesterol.
The ionizable cationic lipids are used to sequester the genetic material through a charge interaction. This is encapsulated by the structural lipid and functionalised on the exterior with PEG lipids. Genetic material is highly susceptible to RNAse activity but the LNP protects the genetic material from degradation. The LNP also allows the genetic material to gain access to the cell and once inside, to be released. This allows the cellular machinery to translate the delivered genetic material into a cellular response.
GMP lipids information sheet
Avanti - highly specialised and custom lipids
Avanti Polar Lipids develops high-purity, polar lipids that are being used as delivery systems for complex therapeutic drugs and in next-generation mRNA vaccines
Highly specialised lipids used in Lipid Nanoparticle (LNP) delivery technology, with a vast portfolio of phospholipids, cationic lipids, PEG lipids and sterols
Contract manufacturing of proprietary lipids
Formulations division to develop custom lipid-based drug delivery systems for a range of pharmaceutical applications
Expertise on development and scale-up and manufacturing of lipids under cGMP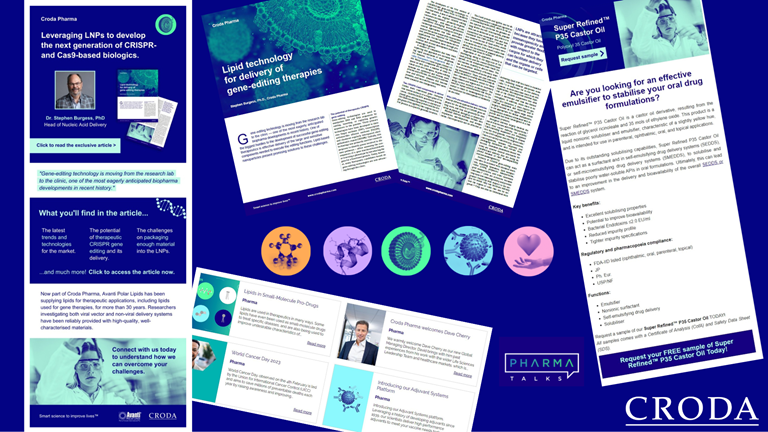 Want to stay up-to-date on our latest developments?
Whether that be new product launches, innovative new content, our latest webinars and literature to help you navigate drug and formulation challenges...signing up to our mailing list can help.
Sign up today to stay in the know!
Sign me up!