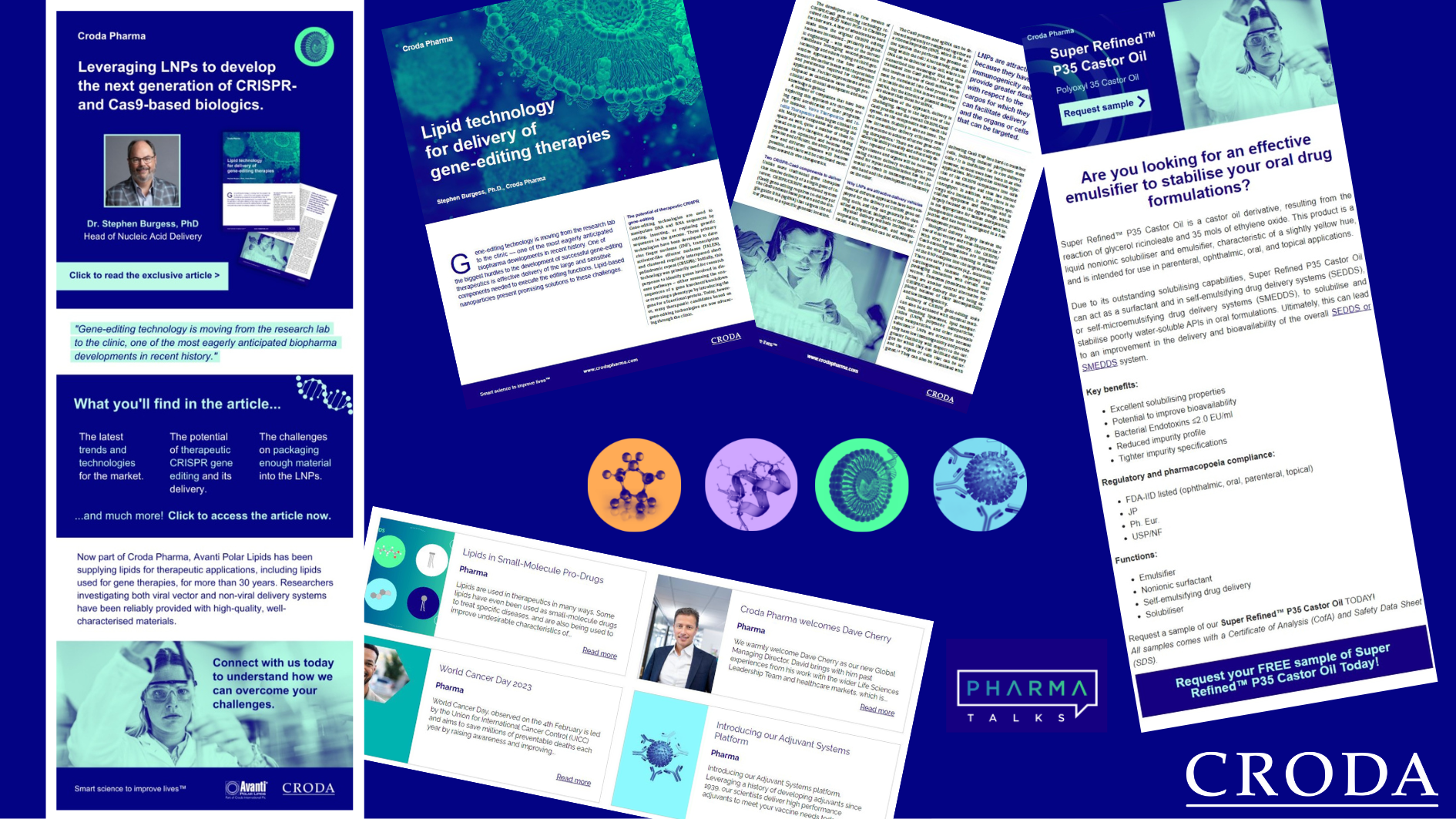 Let's connect...
Croda Pharma is a leading partner for the development of excipients and the supply of high purity materials for pharmaceutical formulations.
By registering to our mailing list, you will unlock:
First access to new products, new data, and exclusive literature: Our mailing list registrants were the first to be informed about our latest Virodex product launch, giving them access to new data and literature before it was available to others.
Whitepapers and thought-provoking content: We're committed to investing in the next generation of excipients you need. Our teams work with you to troubleshoot formulations and develop research grade and GMP excipient solutions. Purity is our forte across our multi-compendial, GMP grade materials. We recently shared direct pdf downloads of various whitepapers, written by our own in-house experts on topics such as gene-editing and sustainable vaccine solutions.
Special offers on conference and exhibition passes when available: We share details of the upcoming events our team are attending; allowing you to know where your local sales representatives will be and how to contact them to pre-book meetings. We also give you exclusive access to free passes to the biggest global pharmaceutical exhibitions.
Invitations to invite only Croda Pharma events: Each year we host events such as customer workshops, seminars, live webinars and many more! Be the first to know and ensure you don't miss out!
Sign up today to stay in the know!