News and Blog
Welcome to your information hub to keep up to date with our latest news, product launches, industry insights, case studies and much more.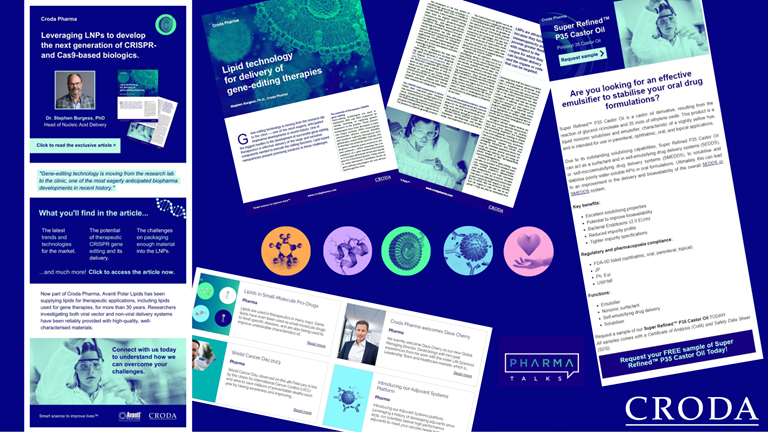 Lets connect...
Register to the mailing list to unlock:
First access to new products, new data and exclusive literature
Whitepapers and thought provoking content
Special offers on conference and exhibition passes when available
Invitations to invite only Croda Pharma events.
Sign me up!