International Women's Day
International Women's Day is marked on the 8th March and highlights a number of missions to help forge a gender equal world, by celebrating women's achievements and increasing visibility while calling out inequality.
The International Women's Day 2023 campaign theme is #EmbraceEquity. The aim of the IWD 2023 #EmbraceEquity campaign theme is to get the world talking about why equal opportunities aren't enough. People start from different places, so true inclusion and belonging require equitable action.
We sat down with Olivia Lennon-Butler, Lead for our ED&I Education and Comms group to learn more about the role the ED&I group plays at Croda and what gender equity means to her.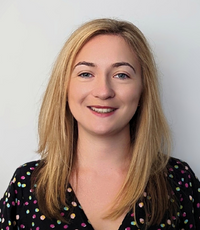 Hi Olivia, please can you tell us a little bit about yourself?
I joined Croda on the graduate programme in 2014 after studying Pharmaceutical Chemistry at university and worked in technical and marketing roles before joining the Pharma sales team in 2016. I now manage the Pharma Key Accounts in the UK and Ireland and joined the ED&I committee last year, where I lead the Education & Comms group.
What are the goals of the ED&I committee at Croda?
We want to continue to highlight issues around ED&I to raise awareness and share thoughts on topics that can sometimes be difficult to discuss. It's very easy to forget or ignore that colleagues can face different struggles at work due to race, gender, age, sexual orientation etc so we hope to be a voice for these issues and promote actions to improve ED&I at Croda through living our values of Responsible and Together.
What does equity mean to you, and why is it important at Croda?
Equity is recognising that different people need different levels of support to reach the same outcome. We want our employees to reach their full potential and contribute as much as they are able. To do so, it's key to understand any barriers employees may face and how Croda can work to help them overcome these, which can involve offering different or additional resources to some colleagues. We need to have Equity in order to reach Equality.
How is Croda forming positive change in gender equity?
Simple things such as notifying colleagues on maternity leave of any upcoming opportunities for promotion can improve equity. Actively improving the gender split in management roles and offering mentorship or support to women early in their careers can provide a huge boost in the journey to Equity. Women in senior leadership roles have a wealth of knowledge and experience that they can share to help others to climb the ladder along with them.
Are there any resources/ tools you can suggest for people looking to learn more on this subject?
I'm a big fan of trying to bring ED&I into everyday conversations. I've found the best way to learn is to include resources in everyday activities. So I'd recommend finding social media accounts, podcasts, books and TV shows that discuss ED&I in a way that you find accessible. Listening to people talk about experiences that differ to your own is really eye opening and you can absorb so much information without feeling like it's a chore or 'another thing to do'.