International Volunteer Day - Croda's STEM programme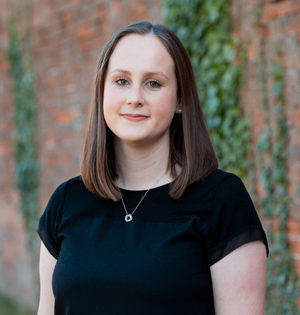 International Volunteer Day is held on the 5th December and provides the opportunity to celebrate and recognise those who have volunteered their time to improve the lives of others. 
Here at Croda our purpose is to use 'smart science to improve lives', this drive extends beyond our solutions and services. As a company we aim to create positive changes for the environment and society. This is exemplified by the 1% Club. Set up in 2004, it is our employee volunteering programme that allows Croda employees to use 1% of our working hours to volunteer within the local community, roughly translating to 3 days a year. We make the most of this time by taking part in a variety of activities from tree planting to performing STEM outreach in schools. This blog will explore Croda's STEM programme, gaining insight from Hannah Gorman who has been leading the team since August 2022. 
Hi Hannah, could you start with just telling us a little bit about yourself?
Yes, sure! I joined Croda in 2019 on their graduate programme after finishing my chemistry degree. After doing a number of different rotations around the business, I am now Change Communications Coordinator but also UK STEM Team Leader. I have always been passionate about STEM outreach and have been a STEM ambassador the whole time I've been working at Croda, and as of August 2022, started leading the team.
What is the purpose of Croda's STEM programme?
Croda has had an active STEM outreach programme for over 10 years. We want to excite the next generation about STEM topics by getting them doing hands-on science experiments, helping to open their eyes to what a career in a STEM-related job could entail. We are passionate about engaging with those children from more disadvantaged backgrounds who may not see STEM-related careers as a possibility for them.
How do you work with schools? What activities does Croda's STEM programme offer?
Croda have established partnerships with many local primary and secondary schools. We visit throughout the year to run activities based around the technology and science that we use. Our Croda STEM Ambassador network help organise these visits and run the activities. We have lessons designed for 7 year olds all the way up to 18 year olds. Some examples of our lessons include:
Fun with foam – where students investigate different methods of making foam and compare the foaminess of bubble baths
Safe in the sun – where students use UV beads to investigate the different levels of UV protection provided by sunscreens
Shampoo solutions – where students develop a shampoo and measure how much foam it creates 
We are always very keen to support schools with any science or careers activities and are always looking for new schools or organisations that work with children to engage with!
What is the most rewarding thing about volunteering with Croda's STEM programme?
I love seeing how excited the children are about having a real-life scientist coming to visit them. I like to show the children how science is all around them and how they will use Croda ingredients in products they use every day! The children also love when we share examples of how Croda helped in the fight against the Covid-19 pandemic, with ingredients for hand sanitiser and the Covid-19 vaccines.
How can schools find out more about Croda's STEM programme?
Please reach out to me by contacting admin@crodascienceforschools.com
We would like to take this time to thank Hannah for all the work she does for Croda's STEM Programme, as well as a big thank you to all our volunteers globally!