AAPS PharmSci 360
Are you attending AAPS PharmSci 360?
AAPS PharmSci 360 is known as the "home for pharmaceutical scientists" where attendees network across the entire drug development and delivery continuum, end to end.
Croda Pharma and Avanti Polar Lipids will be highlighting our Small Molecule Delivery solutions, ranging from Super Refined™ high purity excipients through to our expertise in lipid formulation.
Visit our team in Orlando, FL!
What, where, and when?
Where

:

Orange County Convention Center, Orlando, FL

When

:

October 22-25, 2023

Booth location: #2428
This is a LIVE IN-PERSON EVENT.
Your innovative lipids partner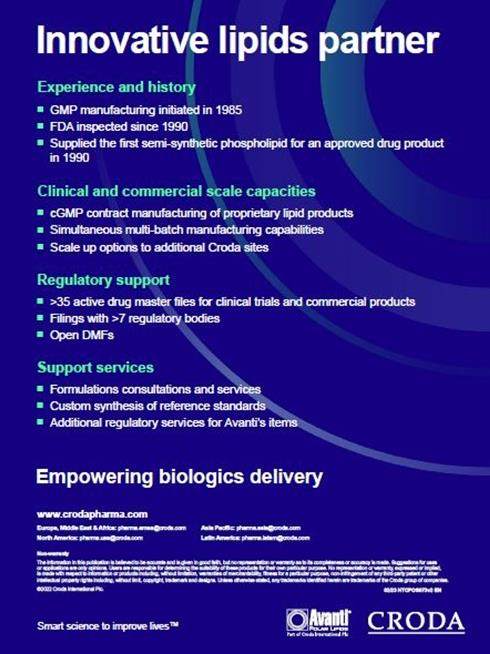 About our poster session:
Using high purity compendial excipients would be beneficial due to the prone oxidation in excipients commonly used in ophthalmic formulation. In our study, we aim to reduce oxidative impurities in ophthalmic excipients and compare different purity materials for stability over long term. Visit our poster session to discover our findings and see the benefits of Super Refined™ excipients.
Title: Increasing oxidative stability with high purity excipients used in ophthalmic formulations

Poster number: T1330-01-03

Poster presentation: October 24, 1:30pm, forum number 01, monitor number 03
Take a sneak peak at our poster presentation: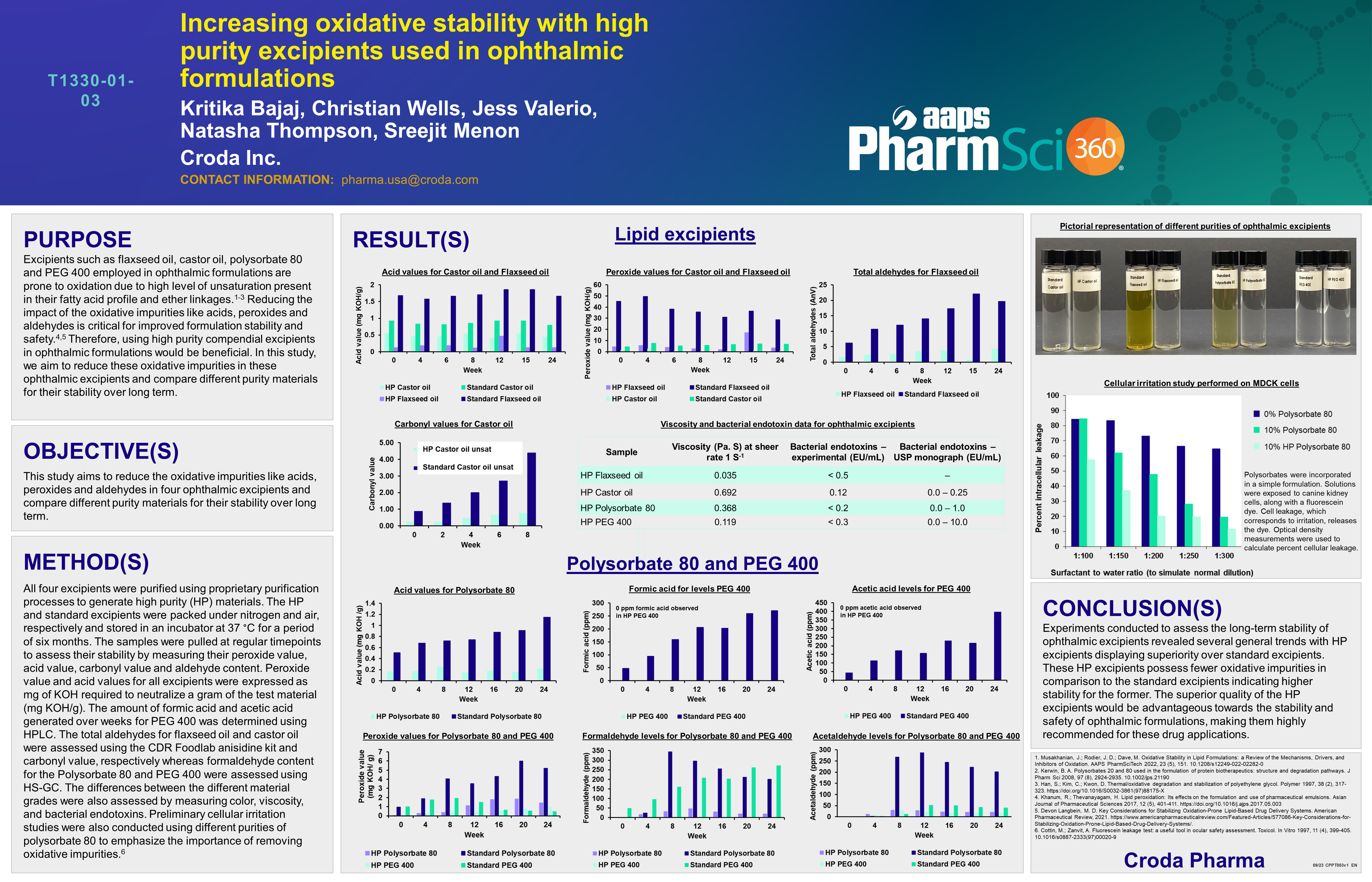 AAPS PharmSci 360
AAPS PharmSci 360 combines all the energy of a large scientific conference with the intimacy of a small niche meeting. It features six tracks, five of which are split equally between chemical and biomolecule drug programming. Set up a meeting using the form below or find us at booth #2428!