Product ranges
Croda offers an extensive product offering to meet the needs for our customers, whether they are in drug substance manufacturing or formulation development. With an ever increasing list of high purity specialty ingredients, we are proud to be your partner in bringing drug products to market.
Alongside the product range, we have extensive expertise in working with our products in their various applications, and actively work with customers to solve any issues they are facing, whether it be stabilising a difficult drug, delivering the drug to its intended site of action, or prolonging drug product shelf life through the use of high purity ingredients.
Click on any of the pages below to understand how we can help you solve any challenge you are dealing with.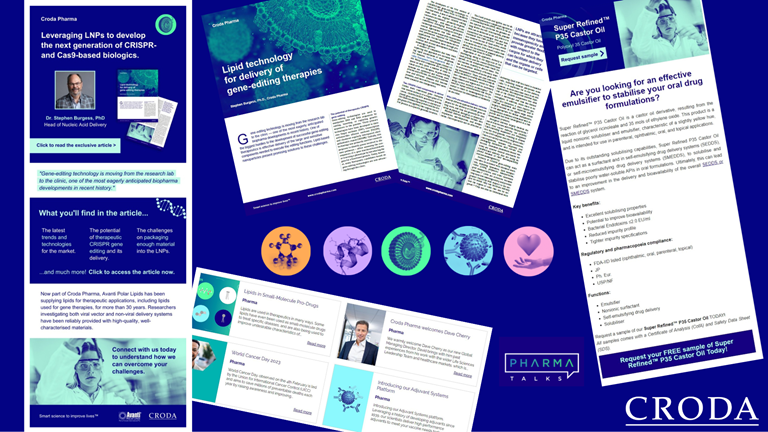 Want to stay up-to-date on our latest developments?
Whether that be new product launches, innovative new content, our latest webinars and literature to help you navigate drug and formulation challenges...signing up to our mailing list can help.
Sign up today to stay in the know!
Sign me up!