Sterols
Sterols, like cholesterol, are a major component of LNPs, making up roughly 35-45% of the final formulation. In this application, the sterol works as a stability enhancer by filling gaps in the lipid layer and assists in the transfection of RNA. Structural analogs of cholesterol, such as β-sitosterol, can also be used to create LNPs with a comparable particle size (diameter ~100 nm) and encapsulation efficiency (~95% using 200 ng mRNA) as cholesterol. β-sitosterol-substituted LNPs have been found to improve transfection efficiency when compared to cholesterol containing LNPs. Comparable size and encapsulation efficiency, coupled with markedly improved transfection efficiency makes β-sitosterol an intriguing alternative to cholesterol in future RNA-LNPs.
Parenteral grade plant cholesterol
We have parenteral grade cholesterol available which is USP-NF, EP (2397), and JP compliant, order your sample today!
LNPs are being evaluated in research labs across the globe as therapeutic delivery systems to diagnose, prevent, or fight a number of diseases. As you encounter new delivery challenges, We are here to offer innovative lipids to tackle those challenges head on. If you have a product-specific question or need to discuss a custom project with one of our experts, get in touch with us today!
Sterol uses
Sterols are naturally occurring compounds found in both plants and animals where they play a key role in the structure and function of cell membranes. Synthetic sterols can also be generated through chemical synthesis, allowing for the production of hard to obtain sterols or the modification of sterols to optimise their performance in pharmaceutical applications.

Sterols have a wide range of application within the pharmaceutical industry, acting as emulsifiers, stabilisers or absorption enhancers. They can also be used as additives or carriers to increase the stability, solubility and bioavailability of drugs.

View other GMP lipids:
Whitepaper: Cholesterol - enhancing stability and efficacy in lipid-based drug delivery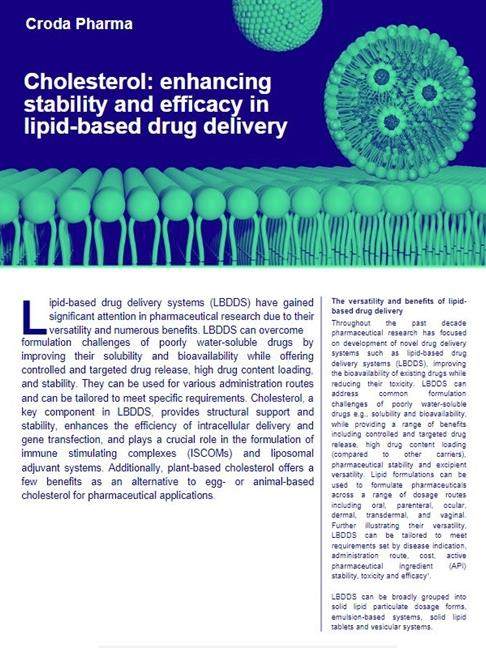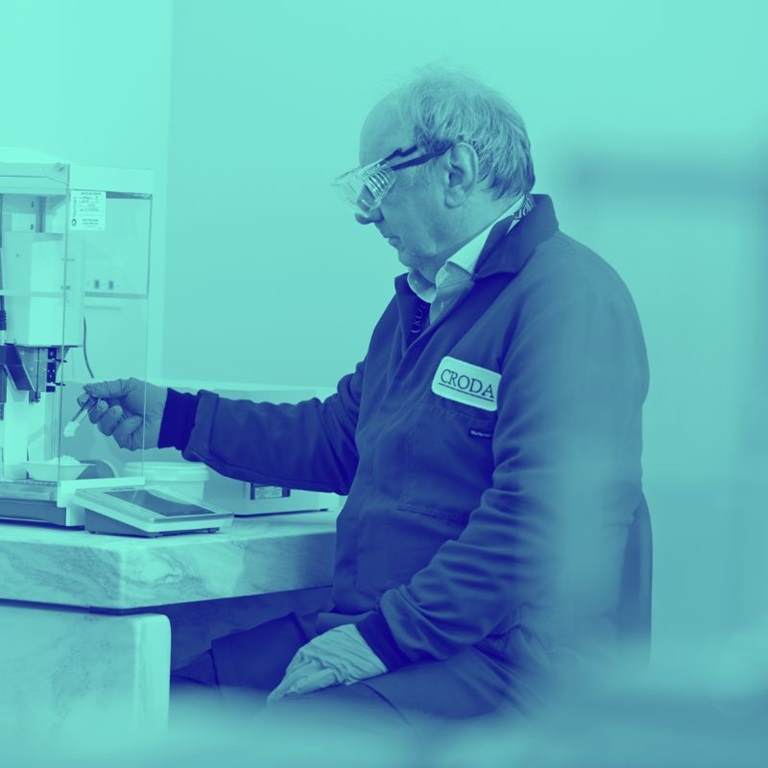 Why partner with us?
Support from concept to commercial
It starts with having the leading lipid technology experts in synthesis and formulation and approaching the discovery process in a collaborative nature, then having the expertise to transfer those learnings into a GMP manufacturing environment to support clinical development. And finally, having the commercial production capability to support launch and commercial supply.
Our full range of services include process chemistry, scale-up manufacturing, supply chain management with analytical and regulatory requirements. Our experienced staff of chemists and lipid analysts are ready to meet your development needs with pre-clinical through phase III and commercial launch, speak to one of our experts today!
Get in touch