Introducing our Small Molecule Delivery platform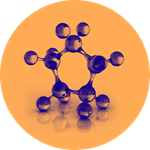 Introducing our platforms: Small Molecule Delivery
Within our Croda Pharma business we have four key platforms: Small Molecule Delivery, Protein Delivery, Nucleic Acid Delivery, and Adjuvant Systems. Stay tuned for the next blog posts which will focus on introducing them in turn.
In this blog post, we delve into our Small Molecule Delivery platform and the solutions we can offer you to meet your formulation needs. Keep an eye out for future posts where each platform will be explored!
Our Small Molecule Delivery platform
Our offering for Small Molecule Delivery focuses on tackling your formulation challenges and enhancing drug delivery through our high purity Super Refined™ excipients.
Over the years, enhancing stability has become our forte - through a range of high purity solubilizers, solvents, emulsifiers, emollients, viscosity modifiers, penetration enhancers, and surfactants.
Small molecule drugs are a cornerstone of the pharmaceutical industry and can be defined as any organic compound with a low molecular weight (< 1000 Daltons)1. They have several advantages including that they can generally be administered orally and reach intracellular targets with a potentially tailored distribution2. As formulators continue to face increasing solubility and stability challenges of small molecule drugs, we continue to innovate and formulate and tackle them side-by-side.
Keep reading to learn how we stand out both in our product portfolio and in the customer-focused service we deliver.
What makes our Small Molecule Delivery platform stand out?
Our Small Molecule Delivery platform serves the prescription drugs, consumer health, and veterinary markets. We deliver innovative formulations through close collaboration with our customers. Our attention to customer needs in combination with our technical and manufacturing expertise means we deliver and exceed in this service. Another stand-out feature is our analytical capabilities which support drug formulation development, ensuring your product and formulation needs are met.
As an innovator with almost 100 years of experience under our belt, we are proud to be a true expert in excipient solutions for small molecule drug delivery.
How can our Small Molecule Delivery platform help you?
We support numerous administration routes and a range of dosage forms such as soft gels, transdermal patches, creams, lotions, gels, and small molecule parenterals. We can solve your formulation challenges through our wide product portfolio of oils, PEGs, polysorbates and surfactants.
Have you got a specific formulation challenge? Keep reading to see how Croda Pharma can help.
Formulating with a small molecule, sensitive API?
Our Super Refined™ range offers great benefits for the delivery of sensitive APIs:
•Minimised API degradation
•Improved formulation stability
•Reduced oxidation potential
•Enhanced patient comfort via reduced allergenicity potential and sensitivity
Looking to improve the formulation of your small molecule drug?
Ensuring API stability is a key factor in the formulation development of small molecule drugs, address stability issues in your formulation using our Super Refined™ GTCC. The value of Super Refined™ GTCC is clear in our accelerated stability testing results of vitamin D3, after 6 weeks at 60oC Super Refined™ GTCC consistently showed greater than 89% API recovery. This performance along with the batch-to-batch consistency of our Super Refined™ range allows you to feel confident in your formulation every time.

Do you have a product enquiry for your small molecule drug formulation?
Can't find what you're looking for? Get in touch with one of our technical team members to discuss your needs and let's work together to bring your drug product to market!
Stay updated! Don't miss another blog post by following us on Linkedin.
Govardhanagiri, S., Bethi, S. and Nagaraju, G.P. (2019) "Small molecules and pancreatic cancer trials and troubles," Breaking Tolerance to Pancreatic Cancer Unresponsiveness to Chemotherapy, pp. 117–131. Available at: https://doi.org/10.1016/b978-0-12-817661-0.00008-1.

Samanen, J. (2013) "Similarities and differences in the discovery and use of biopharmaceuticals and small-molecule chemotherapeutics," Introduction to Biological and Small Molecule Drug Research and Development, pp. 161–203. Available at: https://doi.org/10.1016/b978-0-12-397176-0.00005-4.