Excipient sustainability - a user and a supplier perspective
To achieve their sustainability ambitions excipient users need to access excipients produced with lower embedded GHG emissions, little or no waste produced and with minimal impact on water quality and availability. As such, in the short-term excipient producers need to optimise processes and switch to renewable or low carbon sources of energy. To achieve the long-term ambitions of the pharmaceutical sector, excipient users and suppliers need to collaborate and share data to identify ways to make step change improvements and identify ways to deliver net zero ingredients within the confines of current legislation. This blog post sets out the standards and guidance for environmental sustainability best practice and information exchange through the pharmaceutical supply chain.
According to the United Nations (UN) World Commission on Environment and Development, environmental sustainability is about acting in a way that ensures future generations have the natural resources available to live an equal, if not better, way of life as current generations. But sustainability is also used interchangeably with green, natural and eco-friendly so what do we really mean when we talk about excipient sustainability?
Excipients are the inactive ingredients in a drug formulation, but they are more than just fillers in a final drug product. They are functional ingredients, providing key benefits such as solubilisation, stabilisation, delivery enhancement, and formulation preservation. Until recently the supply of sustainable excipients focused on high quality, regulatory compliance, security of supply and integrity. This aligned with the sustainability priorities for excipient users and drug developers which focused on safety, access to medicines, affordability, ethics and supply chain management (1). But in recent years the climate crisis and plastic pollution have driven an environmental consciousness within corporations, governments and with consumers. The pharmaceutical sector has recognised the role they need to play in saving the planet as well as people.
In relation to GHG emissions, many global organisations have developed corporate sustainability goals and aligned themselves with campaigns and initiatives such as Science Based Targets initiative (2) and Race to Zero (3). Organisations across all sectors have developed or are developing targets to reduce GHG emissions not only within their operations (known as scope 1 and scope 2) but through-out their supply chains (scope 3). Of the Top 20 big pharma organisations (4) all have environmental sustainability targets to reduce the emissions associated with their operations, with 80% having targets that are aligned to, or validated by, the Science Based Targets initiative (5) (SBTi) 1.5°C pathway. 50% of the Top 20 big pharma companies that have aligned to SBTi have also committed to be Net Zero by 2050 or earlier and 14 also have ambitions or commitments to reduce the GHG emissions associated with their supply chain.
For net zero drug products to be produced, pharmaceutical companies need to be able to access net zero excipients. The challenge is set, and excipient users and suppliers need to determine what is required to supply the same high quality, high performing excipients used today in a manner that produces no or little GHG emissions, no process or packaging waste and has a low impact on water use.
There are several approaches that can be taken to reduce the environmental impact of the excipients that we manufacture today. Within the excipient suppliers' own operations, the reliance on fossil energy sources to power the manufacturing assets needs to be reduced. Renewable energy adoption can often make a significant impact. Energize (6), a programme to increase access to renewable energy for pharmaceutical supply chains is a programme sponsored by ten large pharmaceutical companies to reduce GHG emissions within their supply chains. But simply switching to renewable electricity isn't enough and other energy efficiency approaches are also required, for example, upgrading of infrastructure and process equipment to more energy efficient alternatives such as heat pump technology or utilisation of excess heat and steam from local processes.
Adding to complexity, it is not a simple 1 tier supplier/customer interaction. Scope 3 emissions are built up through-out the supply chain so excipient producers need to identify and engage with their raw material suppliers, who in turn need to interact with their suppliers, only then will we see a step-change improvement in scope 3 emissions. Understanding the origin of these raw materials and ensuring sustainable sourcing methods can have an impact too. Palm oil derivatives are utilised in the manufacture of some excipients. Purchasing palm-based products that are produced from certified RSPO not only ensures fairer treatment of workers but reduces deforestation and improves farming practises. These benefits have been calculated and validated to reduce GHG emissions by 36% compared with non-certified palm production (7).
GHG emissions aren't the only environmental area of concern. The use of water and generation of waste and the secondary impacts of these on biodiversity are also key factors for the pharmaceutical sector and therefore for excipient suppliers and users. The environmental impact of the use of water within a process will depend largely on the water scarcity and water quality in the region in which itis being used. Excipient suppliers need to develop appropriate approaches and internal targets for water usage ensuring minimal water is extracted and is returned in equal quality and quantity. Reducing the impact of excipient manufacture and use on the drug product water footprint will require engagement through-out the supply chain on water usage standards and expectations.
"Recently, the prominence of environmental sustainability has increased in our engagement with customers. Customers still expect the high quality, high performing excipient supply from Croda but they now want to understand the environmental burden. For our most sustainably advanced customers, they don't just want today's environmental data but assurance and commitment to make improvements to reduce GHG emissions, waste generation and water use in the future. Croda's own sustainability commitment means frequently we are already aligned on the near and mid-term actions. By working with our customers, we hope to deliver more sustainable excipients for the long term."
There are two areas of focus for waste reduction; reducing the amount of process waste associated with the production of the drug product including that from the excipient manufacture process and reducing packaging waste through-out the supply chain. On excipient packaging, suppliers and users need to collaborate to ensure the packaging materials utilised in the supply of excipients align with regional recycling and reuse policies and schemes. Excipient producers are targeting zero waste-to-landfill ambitions, but as with carbon emissions the plethora of definitions and targets makes it difficult to align the sector as a whole. However, perhaps the real opportunity to reduce waste is through greater collaboration between excipient suppliers, users and the packaging developers. Significant waste is generated through the loss of product assurance in opening and resealing a container of excipient. In some instances, up to 90% of the excipient supplied to the customer can be disposed of due to lack of alignment between size of excipient pack vs the quantity needed in a single batch drug formulation. Once the required quantity of excipient has been removed, without the appropriate controls to reestablish product integrity the remainder is often disposed of, not only generating waste but adding to the associated carbon emissions.
Smaller pack sizes of excipients are being offered but not all drug formulations require the same quantity of excipient, and this approach requires increased quantities of packaging material and higher transport weight so needs to be carefully considered. Novel packaging that enables the removal of excipients for quality testing or use whilst not compromising the integrity of the remainder of the material would support both excipient suppliers and users in aligning with the UN's Sustainable Development Goal 12 'Ensure Sustainable Consumption and Production Patterns'. But sustainable excipients are not only about the product carbon footprint or environmental data related per kg of product. Sustainability of the excipients needs to be considered per drug dose. Higher quality excipients may initially appear to have a higher environmental impact in their manufacture but the removal of excipient impurities can reduce negative API and excipient interactions, maintaining both the stability of the drug and the final formulation. This can lead to easier formulation processing, longer shelf life, smaller tablet size, or reducing the need for cold temperature storage and transport, all of which lead to carbon emissions savings and environmental benefits downstream. Today these benefits are often quantifiable as quality improvements to drug formulators and licence holders but in the future the supply chain will likely need to be able to quantify them in terms of carbon emission savings, a concept developing as scope 4 'Avoided GHG Emissions'.
One of the biggest challenges today is being able to quantify and share this environmental impact data throughout the supply chain. Categorisation of environmental data and different reporting and verification schemes through-out the sector makes calculations on environmental credentials difficult. But the sector is coming together to discuss these challenges and set guidance and positioning on how and what to report.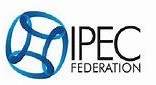 IPEC Federation is a global organisation that promotes quality and safety in pharmaceutical excipients. The draft IPEC Sustainability information package has sections covering:
Supplier ESG Program
Supplier procurement and supply chain
Health and Safety
Business continuity.
BioPhorum, a business-to-business membership organization has established a sustainability-focused Phorum. The group is developing a Biopharmaceutical Industry Roadmap that will enhance understanding of the case for change, by defining baselines, metrics and critical enablers, as well as key work on scope 3 emissions and water use. By collaborating with members through the biopharmaceutical supply chain, the group will produce and share best practices, make key recommendations on the standard of 'good' environmental data, and aims to support the industry to harmonize data sharing through-out the supply chain. Specifically for excipients the International Pharmaceutical Excipients Council (IPEC) are developing a new section of their Excipient Information Package focused on sustainability. The original Information Package focussed on exchange of information about the excipient and the excipient supplier, so the pharmaceutical manufacturer could complete their assessment of the potential impacts on patient safety. By broadening the scope of the Package to include sustainability information the first steps have been taken to open clear communication along the excipient supply chain.
Finding the balance between accessing high quality data consistently against the administrative burden on the supply chain is critical. Science Based Targets initiative and reporting platforms such as EcoVadis and CDP are being used more frequently by big pharma companies and their tier 1 and 2 suppliers. The sector needs to be mindful that innovative and emerging SME's in the value chain aren't excluded from future drug development due to lack of environmental specialists, data and / or funds to use reporting platforms.
Unfortunately, there isn't a panacea for delivering sustainable excipients. By definition, delivering sustainable products requires a change from what we do today and for excipient suppliers and users the existing regulatory system does not easily accommodate change. For the development of new drug products, sustainability needs to be designed into the process from the outset and considered alongside Quality by Design (QbD). For existing drugs, the solution has to be found in deeper collaboration between excipient suppliers and users. Greater sharing of information and trusted partnerships will enable new opportunities to be identified and deliver benefits for the partnership, for patients and the planet.
About the Author: Rebecca Wood is the Life Sciences Sustainability Manager within Croda. With a background in sustainable chemistry and technology development, Rebecca has almost 20 years' experience in the chemicals sector primarily working collaboratively through supply chains and with academia. Her current role includes supporting the Croda Pharma business in the delivery of sustainable products and services to customers.
1. SASB Biotechnology and Pharmaceutical Standards 2018
2. Ambitious corporate climate action -Science Based Targets
3. Race To Zero Campaign | UNFCCC
4. The top 20 pharma companies by 2021revenue | Fierce Pharma
5. Companies taking action - Science Based Targets
6. https://neonetworkexchange.com/energize
7. Schmidt J and De Rosa M (2019).Comparative LCA of RSPO-certified andnon-certified palm oil – Executive Summary.2.-0 LCA consultants: https://lca-net.com/clubs/palm-oil